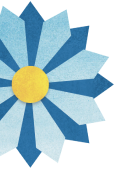 Prep:
25 MINUTES
Cook:
MINUTES
Yield:
4 PERSONS
Ingredients
Meatballs:
1/3 cup cilantro, chopped
1-2 garlic cloves, minced
1 tsp ground or minced ginger
1/4 tsp red pepper flakes
1 tbsp light soy sauce
1 tsp sesame oil
Sauce:
1/4 cup light soy sauce
1 tsp cornstarch
1 tbsp honey
1 tsp ground or minced garlic
1 tsp ground or minced ginger
1 tsp sesame oil
Instructions
Preheat your oven to 400F degrees. Line a baking sheet with parchment paper.
Put all of the meatball ingredients in a large mixing bowl and use your hands to mix the ingredients before. It should make 12-14 decent sized meatballs.
Place the meatballs on the baking sheet. Bake for 15-20 minutes, depending on the size of the meatballs.
While the meatballs are cooking in the oven, prepare the meatball sauce. In a saucepan over medium heat, whisk together the soy sauce and cornstarch.
Once it's thoroughly mixed, add in all remaining ingredients and whisk until the sauce thickens. Turn the burner off and cover with a lid until ready to add the meatballs.
Once the meatballs are cooked, transfer them into the saucepan with the sauce. Coat the meatballs before serving.
Top with sesame seeds and serve with your favorite side, such as rice.